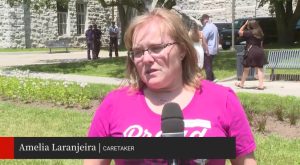 Unity Council held a RALLY for Fair Compensation on June 20th at the Agnes Benidickson Field on main campus with hundreds of staff and faculty in attendance.
The Rally was to demand Queen's University renegotiate our wage increases, and employees from CUPE 229, CUPE 254, CUPE 1302, ONA 067, OPSEU 452, PSAC 901, QUFA, USW 2010, and USW 2010-01, were out in full force to send this message to the Employer.
Check out what you missed if you were unable to attend.
Queen's University workers call for wage adjustments following Bill 124 decision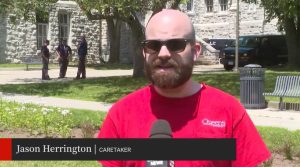 The Kingstonist:
Queen's unions call for wage increases after Bill 124 struck down
https://www.kingstonist.com/news/queens-unions-call-for-wage-increases-after-bill-124-struck-down/
The Whig:  Letter, rally to call on Queen's University admin to renegotiate union contracts
https://www.thewhig.com/news/letter-rally-to-call-on-queens-university-admin-to-renegotiate-union-contracts
YGK News:  Queen's unions call for renegotiation after Bill 124 decision
https://ygknews.ca/2023/06/22/queens-unions-call-for-renegotiation-after-bill-124-decision/